A new call box and gate access controls have been installed at Sunshine Villas.  Use this page if you want to better understand the various components and access options available to open the Sunshine Villas gate. 

CALL BOX
The call box allows guests, visitors and delivery services to find your name in the directory and press a button to dial your phone number.  You simply answer your phone, orally confirm the request is valid, and then press 9 on your phone to open the gate.  Contact WhiteStar Management if you need to add or modify a call box directory listing.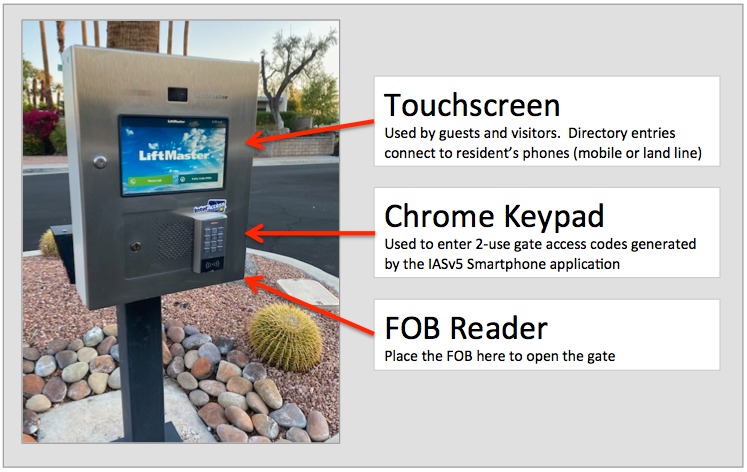 The following linked video gives a good overview of the Call Box capabilities.  Please note that we will not be using the Quick Call feature referenced in the video:  Video - How to Use the CAPXL Call Box

ACCESS DEVICES

1)  FOB 

The HOA provides each homeowner with one free FOB.  Up to 5 additional FOBs can be purchased per residence.  Place the FOB near the FOB Reader Pad located on the bottom of the chrome keypad to open the gate.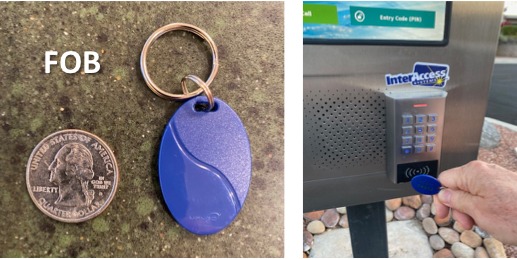 2) RFID TAG (affixed to your vehicle)

Homeowners can purchase an RFID Tag that is installed on the vehicle headlight.  Vehicles with an RFID tag simply approach the gate and wait a few seconds for the gate to open.  As the vehicle approaches the gate the RFID Tag communicates with the RFID Reader, the access control system validates validity of the tag and then opens the gate.  RFID Tags are non-transferrable. They are individually assigned to a unique car/license plate.  A separate tag must be purchased for each vehicle for households that wish to allow multiple vehicles regular access.  If you get a new car, a new RFID tag must be purchased for the new vehicle.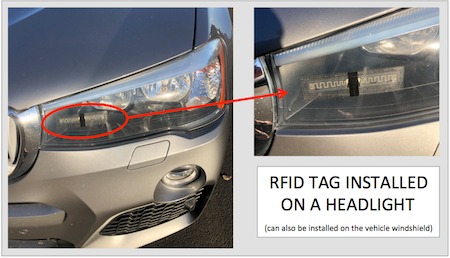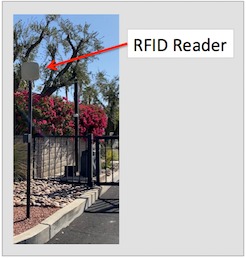 This animation illustrates how the RFID access works: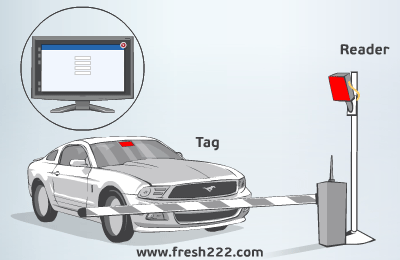 3) HID Mobile Access Smartphone App

A third paid option is available for residents who want to use their Smartphone as a gate opener. The HID Mobile Access app is available for both iPhone and Android phones.  WhiteStar & InterAccess Systems will create credentials that can be used by a named person on one phone.  Once the app is installed on the phone and activated with the assigned credentials the user can open the gate by presenting their phone as they approach the RFID Reader and doing a twist motion with the phone.  The RFID Reader will beep and the gate will open when the credentials are validated by the gate access system.  The RFID Reader is the same device used for RFID tags.  It is installed on the left side of the entry gate.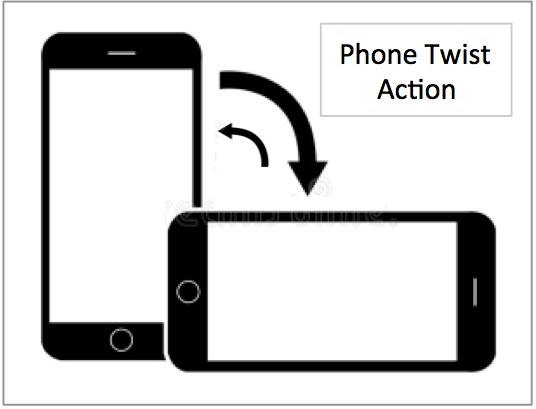 Frequently Asked Questions
Please read on for additional information about the gate access system.